Paula Roufs CD(DONA), CST, SpBPE, SpBAP
Paula offers pregnancy specific bodywork using massage, myofascial release, and craniosacral therapies. She uses a pregnancy table with support pillows for massage, as well as lying, standing ,and seated positions for dynamic body balancing to unwind soft tissues in the pelvis and entire body. Numerous pregnant clients have found her unique blend of techniques to be especially effective, as well as instrumental, for enjoying their pregnancy.
​Paula is a DONA-certified birth doula, craniosacral therapist, and prenatal bodyworker, with self-directed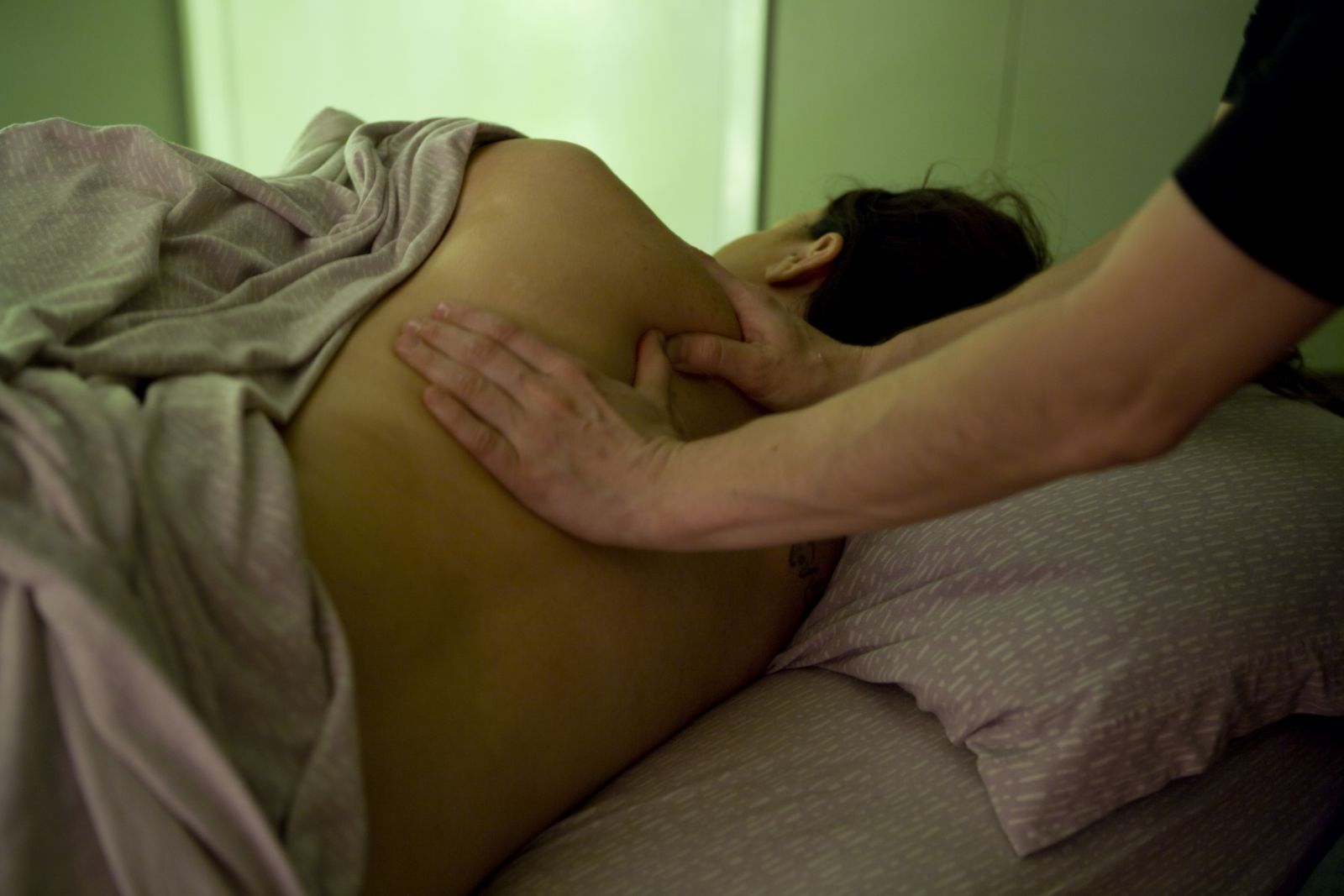 training through college courses in anatomical kinesiology, human sexual biology, anatomy/physiology, and ethics of healthcare at the University of WI - Eau Claire. She also trained in Thai massage at the Chiang Mai School of Massage Therapy in Thailand. She has supplemented her studies over the last decade with books and video/distance classes in hot stone therapy, sports, deep tissue, and prenatal massage. In 2017, Paula attended all five levels of Dynamic Body Balancing workshops with Dr. Carol Phillips in order to enhance her prenatal bodywork and doula practice. She is well-versed in the Spinning Babies® paradigm and serves Central MN as a Spinning Babies® Parent Educator and Spinning Babies® Aware Practitioner.